Published 2011-09-13
Fans of the content-sharing service Read It Later are in for a treat. When navigating to their online reading list, users are being asked if they would like to preview a new web application.
The initial view looks a lot like Read It Later's Digest feature. You can also toggle to a list view.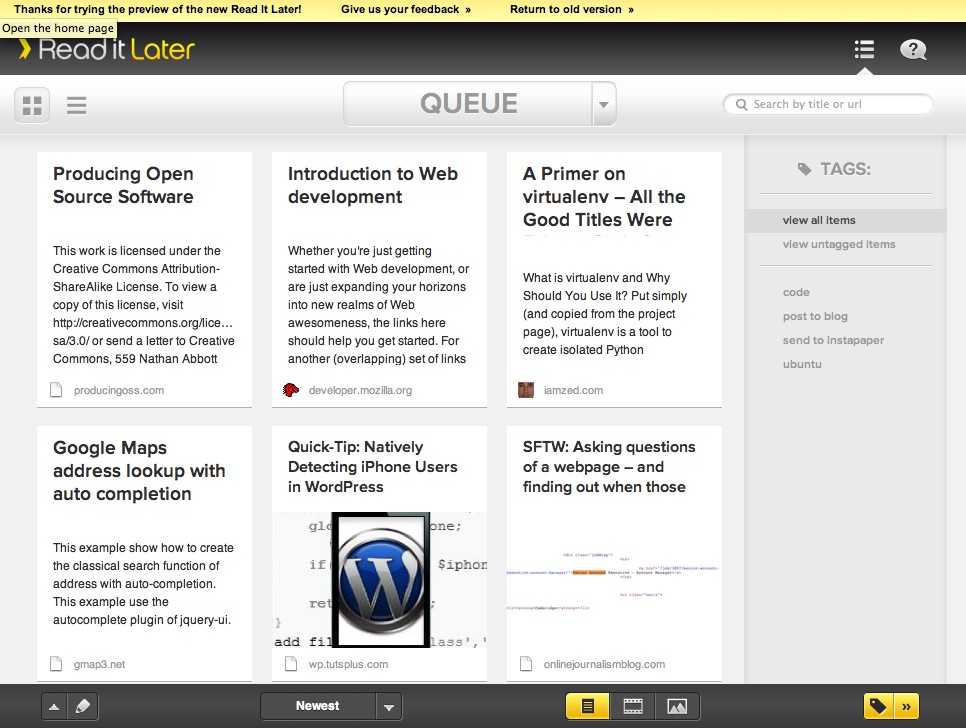 You have the ability to search between your reading list – aka "Queue" – or favorites or archived items.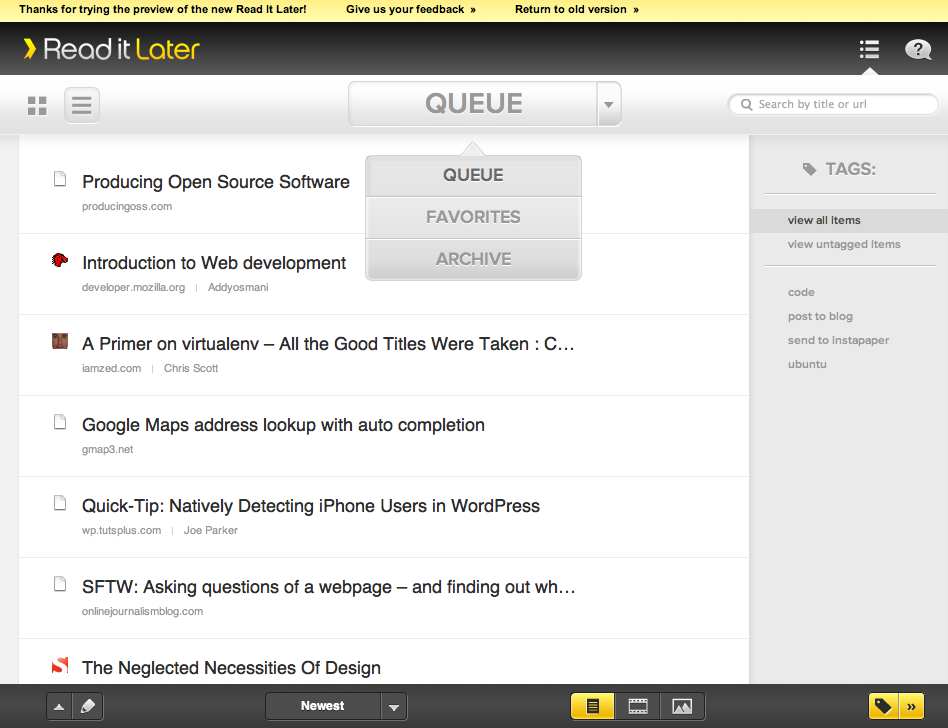 While in list mode, you can also bulk edit items. So not only can you add, remove or replace tags, but you can delete and favorite a series of articles all at once.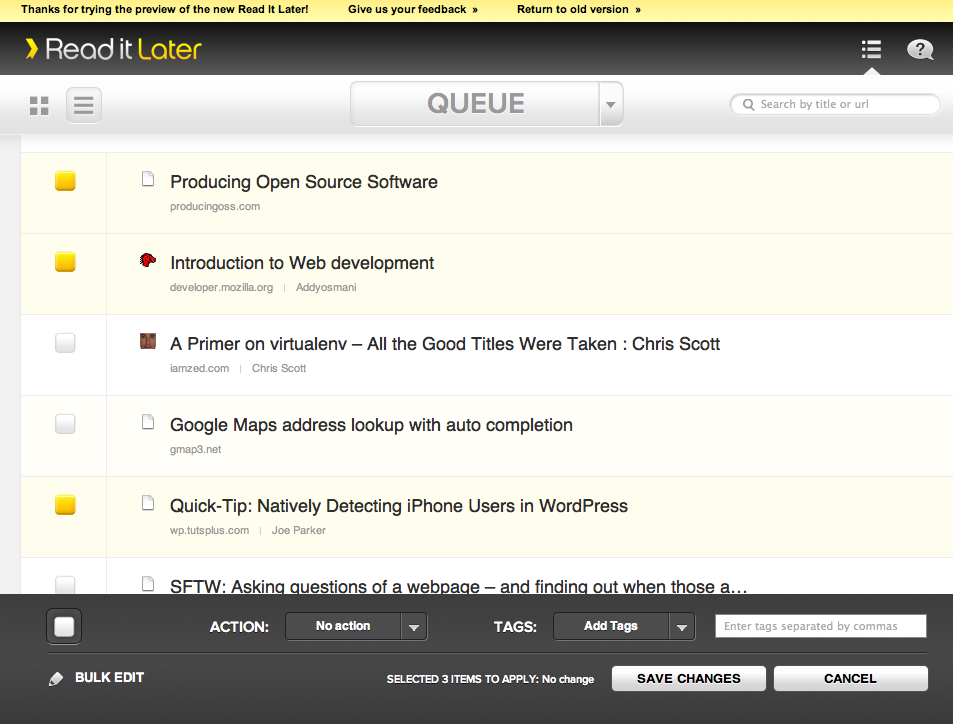 One other aspect that looks promising is the ability to find saved content that only has videos, or are simply images.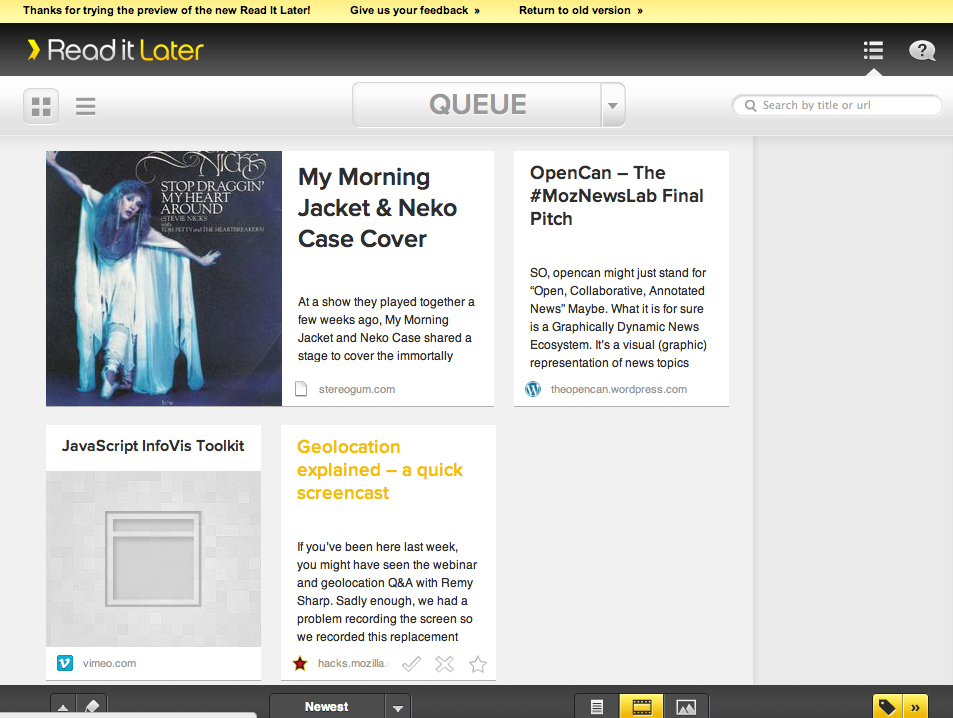 And the web app adds a built in browser to read/view the content.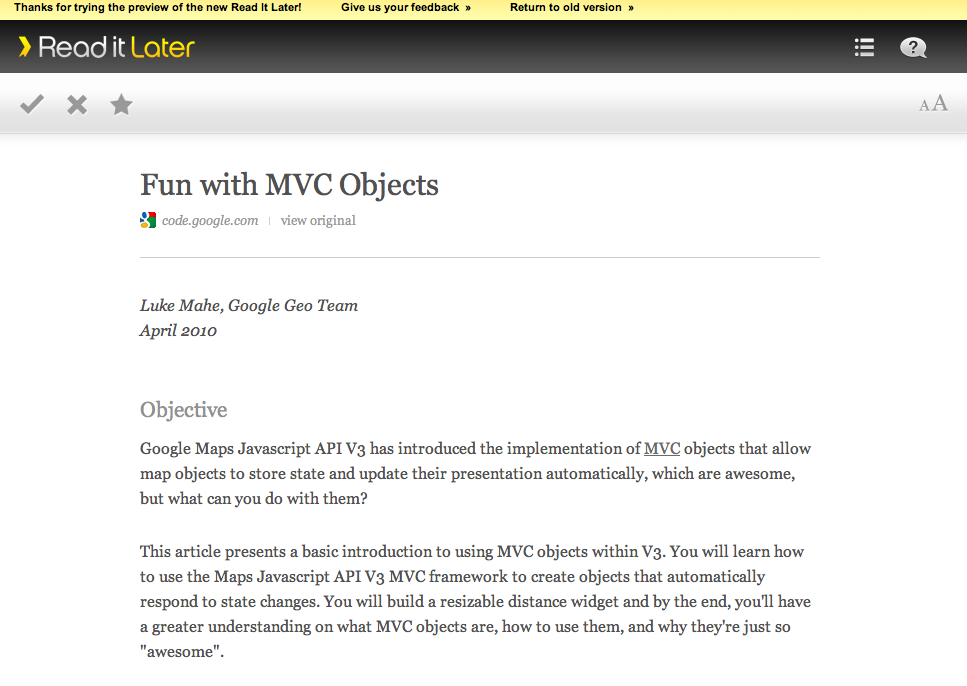 While Read It Later is oftenleft behind when pundits start to talk about Instapaper or Readability, this new web app certainly raises the bar in terms of user experience and functionality.
As an aside, I am a long-time user of Read It Later, Instapaper and Evernote and have found a place for each of the in my work and personal life based on their strengths and my habits.
When it comes to being able to save longer stories and articles from websites to read later, I find Instapaper to be really handy. By segregating the longer pieces from other content, I don't waste time looking for something to read when I have the time to read a longer article.
I use Read It Later as a "Iwant to do this later" application. So if I find a handy walkthrough or tutorial, or a video that I want to watch at another time, that's when I dive into Read It Later.
As for Evernote, that is my project management/reference library where I store my to-do lists, project outlines and email threads related to those projects.